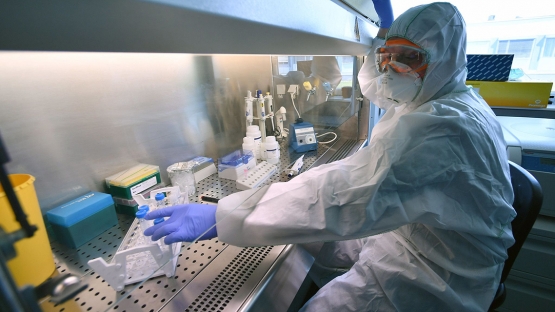 Bosnia Herzegovina and Serbia Succeed in COVID-19 Virus Characterization with IAEA/FAO Support
30. 08. 2020.
Visit of colleagues from the Federal Center for Animal Health of the Russian Federation
30. 11. 2022.
On Friday, September 3, a regional meeting was held in the premises of VSI Kraljevo regarding the work package 9 of the DEFEND Project "Measurement of antibody persistence after vaccination for LSD in the Balkans". The meeting was attended by colleagues from the Faculty of Veterinary Medicine in Tirana, the Faculty of Veterinary Medicine in Skopje, Specialist veterinary Laboratory from Podgorica, NIV Novi Sad and VSI Kraljevo.
The realization of the WP 9 project tasks was discussed at the meeting. Each of the participants in the meeting presented the results so far and plans and deadlines for further implementation. Participants were also provided with the ELISA kits necessary to examine the collected samples.